December 31,2018
Kakuma residents are now able to use their mobile phones to communicate with UNHCR staff and schedule appointments.
Following the 2017 rampant corruption scandals around refugee resettlement from Kenya, access to the UN – Refugee Agency compound in Kakuma has been highly restricted for refugees and asylum seekers. In many cases, field posts site centre have been the only place where refugees can raise their concerns and request protection.
One strategy to counter this trend has been the rollout of the Kiosk to Access Services and Information, known as KASI in short. This platform will channel queries and requests from refugees and asylum seekers to appropriate UNHCR Kakuma offices.
According to UNHCR sub-office head Sukru Cansizoglu, KASI will allow refugees to access key information in their files and schedule their own appointments. His Twitter account claims that more than 10,000 individuals are already enrolled but when contacted by KANERE journalist UNHCR declined to respond to press enquiries.
Appointments for protection, resettlement and other issues can be scheduled in a two-step process. First, refugees wait to meet UNHCR staff and complete registration of their mobile number, after which he or she receives a five-digit enrollment token. From this point, the individual is eligible to schedule his or her own appointments.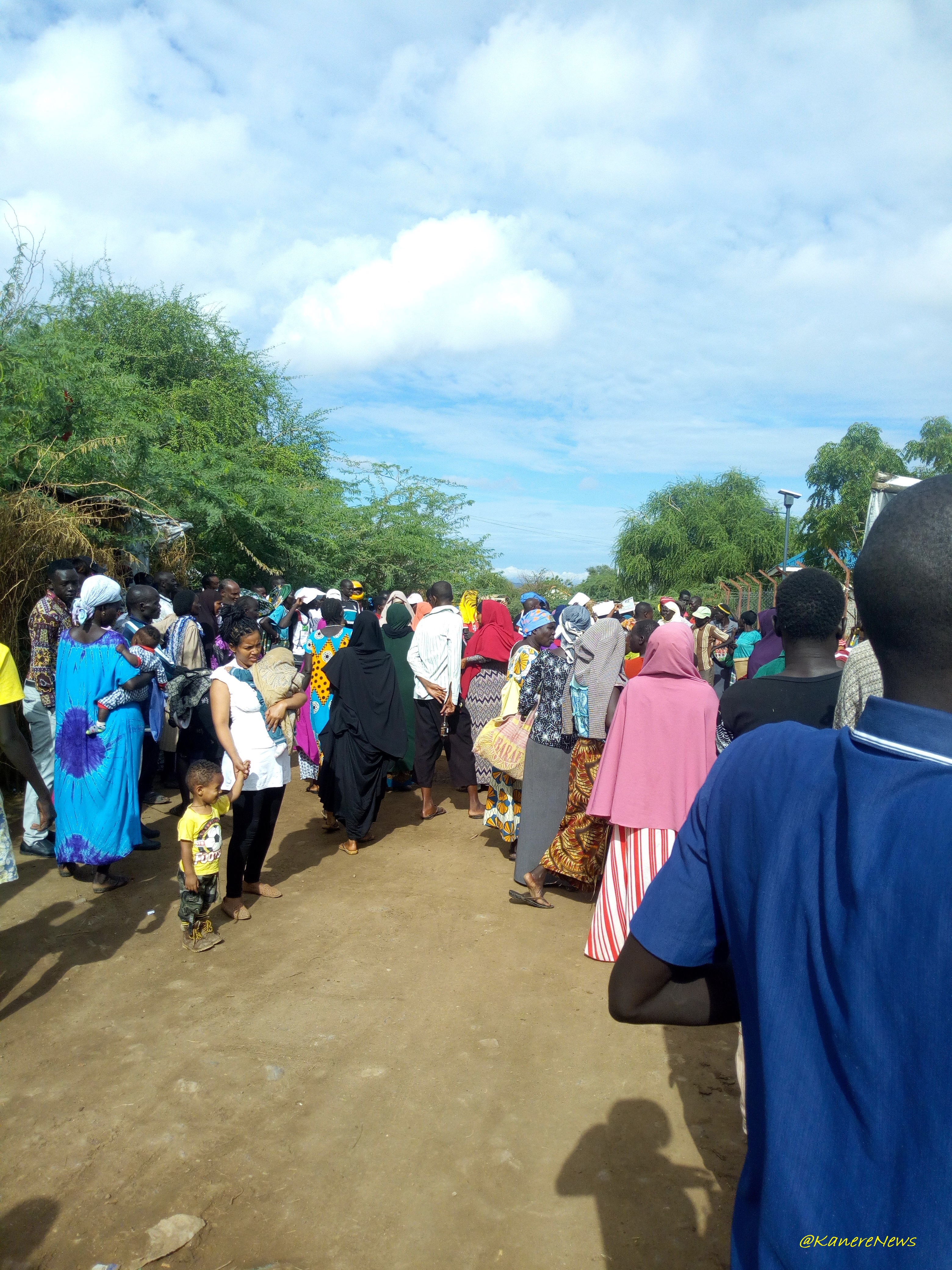 In the second step, individuals must access a laptop with the ProGress application, through which the actual appointment is booked. Facilities bearing this application will be available in all field posts, allowing refugees to access their files and submit concerns without the intervention of UNHCR staff on the site.
While this new technology can support refugees to access and lodge appointments, how to use same technology may remain a barrier for many people. Many camp residents lack the necessary computer skills to operate the ProGress application. Moreover, there are challenges to making the platform open and widely accessible. Most common obstacles include problems with internet connectivity, maintaining computer systems, and problems of language and literacy. The platform caters for English, Swahili and Somali languages, leaving many of the camp's residents – such as those from South Sudan – with limited access.
Some of the refugees interviewed by KANERE express difficulties with the new technology as many of the camp residents don't own mobile phones or unable to operate computers.
"They told me to call someone with computer skills after finishing the two steps process. It takes more than a week to find help because I do not have the computer skills to schedule my own appointment." – Explained an Oromo refugee, who wishes to remain anonymous at the field post Centre two.
Another challenge pertains to the first stage of the process. To be enrolled in the programme and receive their five-digit number, refugees may have to wait weeks or even longer to access to UNHCR officials. For those with urgent security concerns and need for protection, this remains an unreasonable wait.
"It is just another bureaucracy," Said Henrik, a community leader who spend more than 25 days waiting to meet the agencies officials to receive his number.
KANERE journalists have approached UNHCR Kakuma on multiple occasion regarding development of new technology but officials were not able to respond to press queries. However, one of the UNHCR staff who wished not to be mentioned in the story, stated that the waiting period has been reduced. "recently, the wait was reduced as UNHCR stepped up its rate of registering of phones, scheduling appointments, and referring cases to the concerned offices." – UNHCR Kakuma staff
KASI has been a trending topic among the camp residents, with many refugees and asylum seeker are coming to Kakuma camp from Nairobi and elsewhere to register their phones and schedule appointments.
Some interviewees who have completed the whole process claimed that they met UNHCR officials as planned, but lamented that the information and assistance they receive remains limited.
Others, like Ismail Mohamed, a Somali refugee who has been in exile since 2009, are concerned that the platform may be a privacy concern making people's mobile phones vulnerable to security breaches.
Currently the KASI platform is being manned by four field offices: Field Post one, two, four and Kalobeyei integrated settlement camp.